10 Questions To Ask A Potential Catering Company For Your Event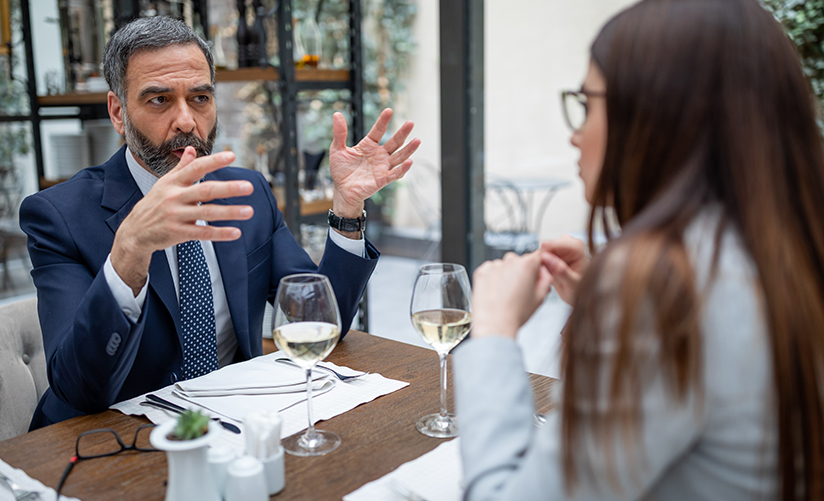 Are you contemplating your next company event?  A catering company is exactly what you need, no matter how big or small your event. There are many companies catering London for any type of corporate event. We have prepared a list of tips and questions for you to ask the caterer before hiring them and help you make your event a success.
What type of events do they cater for?

A catering company can provide you with a menu but also many more valuable services. We often take little thought at what we want to achieve out of an event. It's a no brainer, there are 50 employees and we celebrate. But there are so many ways to celebrate. Will it be indoors or outdoors? Is it casual or black-tie function? You certainly want to please a crowd, but wouldn't it be great if your people get together to enjoy themselves and have the opportunity to bond further? Oh, yes please and also keep me on a budget. To achieve both, please go prepared and ask what type of events do they specialise in. Most catering London companies will work alongside you to best meet your needs.

Who are you collaborating with?

When you firstly get in touch with the catering company, you might get hold of someone in sales. They will certainly provide you with all the necessary information but depending on how big your event is you might need to be appointed an event coordinator. This person will be responsible to oversee every single detail of your event, menu, reception related details, catering stuff (chefs & bartenders) and also waitering. Ask if it's the same person who is going to be present on the day of the event and establish a clear path of communication.

What's on the menu?

Most catering companies have set menus ready for corporate events. Ask to see the alternatives they provide, scan the menu and go into specifics. How many courses will they provide? Do they have any signature dishes? Many companies can provide themed menus too i.e. oriental food. You can also enquire for a tailored menu. Ask what alternatives they can provide on already set menus, how this will impact your costs and if can have a taster menu.

Do they cater for specific dietary requirements?

Normally catering companies provide blanket menus that are easily adapted. Do take into consideration your guests' needs. You might have guests with allergies or other dietary restrictions that should be catered for. Make sure they are provided for with a substantial menu and not a quick fix alteration on the menu.

What about the drinks?

Drinks are as important as your menu. You might have reception drinks, bottled wine on the table or a tap to run along your party. Have a good mix of refreshments and alcohol and remember to provide healthy choices for non-alcohol drinkers. Make sure you plan adequately so that your guests do not go thirsty.

How about dessert?

The cherry on top of the cake! You might have had an amazing meal, complemented by heavenly drinks but your dessert should match it all the same. If celebrating an important business anniversary, you will need want to have a great cake too. Ask the catering company if it's them provided dessert or if they have a dedicated patisserie that works with them.

What service do they provide?

There are two important things to consider regarding the service on the day. Firstly, the waiting staff; you will need to know how many people will be there to attend your guests and what attire they will be wearing. Secondly, how will the food be arranged? Many companies can arrange the table settings, provide you with a great presentation and take care of every single detail. Make sure you ask the specifics for a truly memorable event.

Will they accommodate vendor meals?

Apart from your guests there are your vendors that you would like to accommodate with a meal during the event. It's not a requirement to provide them with the same meal as your guests, but enquire on how the caterer can provide for them as well.

Who are they working with?

Ask your caterer who they collaborate with and make a point if you would like them to include artisan food in your menu. Who your caterers work with tells a lot about them. If their suppliers are local farms, it's also a guarantee that you will have the freshest food on for the event. You can include local brands in your menu or your drinks i.e. a small local brewery for beer.  Don't forget, it's the details that matter and make an event memorable.

Does your caterer have an eco-friendly policy? 

Such a generic term but it can be very easily broken down to specifics. From sourcing to the catering on the day, there are many details to consider. Ask about their food suppliers; there are many organic, fair-trade companies that organise caterings and are a guarantee in themselves for high quality, artisan food.

What happens to surplus food? The whole point of planning is to have everything perfectly catered for. There can always be leftovers though or some of your guests might not be able to attend on the day. Ask what their policy is and if they collaborate with charities for left-over food. For surplus drinks, you could even get a refund.
A catering company is meant to ensure excellent quality food and a great service on the day of the event. Make sure you collaborate with them, give them a good idea of what you are looking for so they can prepare it all for you and you can focus on what really matters: your guests and the event itself.
Related Posts
By accepting you will be accessing a service provided by a third-party external to https://www.foodbytoby.london/