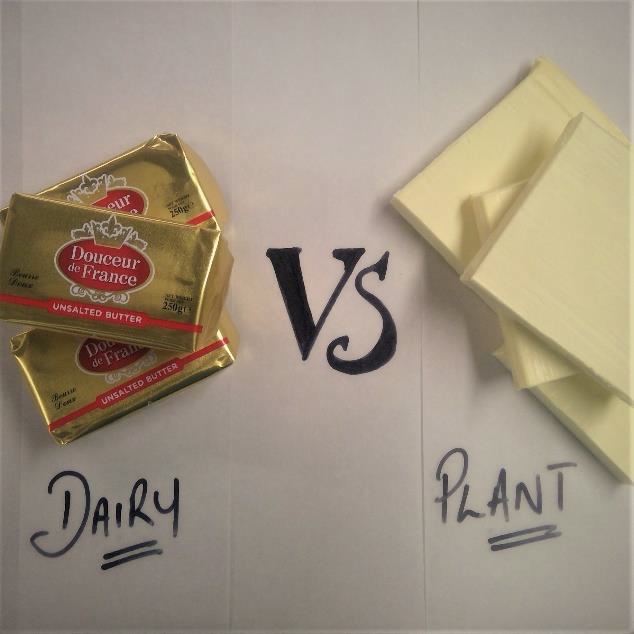 We're making some changes behind the scenes!
I love butter! As a chef I love having proper butter available for use in the kitchen; however, recent news items about the carbon footprint of dairy herds, and our need to eat less meat have struck a note with me. A kitchen uses lots of butter every day, and I wanted to see if I could make us more sustainable by reducing our use of it.
I did quite a lot of research online into what I could use instead; most of which were not very tasty, or very cost-effective for a small business. I decided to have a chat with our supplier, and they gave me some French margarine to have a play with. It is a professional product for baking applications, and is based on a blend of sustainably produced oils.
From another perspective, when I started the business a box of butter was a shade over £32; now even the most basic of butters has risen to over double that figure - I didn't feel that I should pass that cost on to our customers, hoping that the price would come back down. This has not happened as yet. You will be pleased to know that the patisserie margarine is much cheaper, and will help me keep this year's price increase at a sensible level.
Apart from reducing our carbon footprint there are other benefits to changing over to a plant-based source of cooking fat. There are things on our new bakery menus that we have been able to make suitable for vegans, with little or no impact on the original product. In case you are wondering, I'm not about to go all puritanical on you; I am, however going to run our bakery business with margarine now instead of butter. Note -a brownie or blondie will always be made with butter, there are some things that should not be messed with.