6 Rules To Remember When Hosting A Formal Party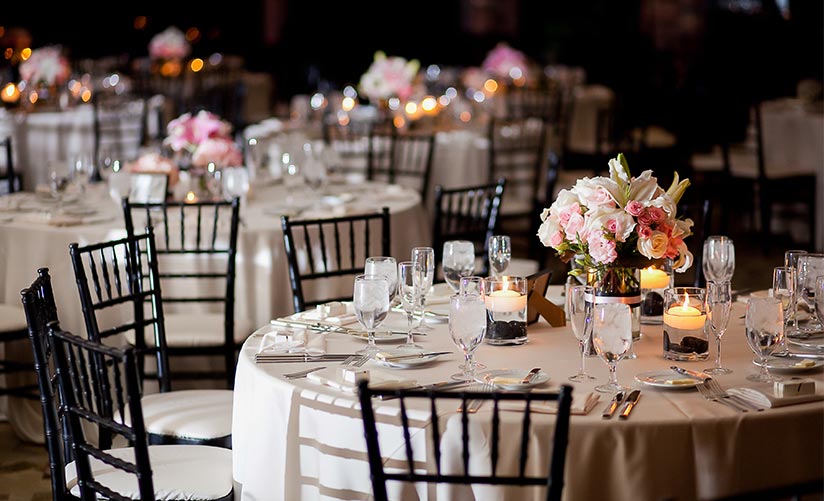 What does it really take to make a formal party a success? Hosting a formal party requires a lot of time and effort, especially when there is a large number of guests involved. You are definitely not alone in getting your party planned, there are excellent event planning companies and catering services that you can rely on. Hiring professionals can make a huge difference in the outcome of your event. Their expertise guarantees not only safety and hygiene but a smooth coordinated service that will turn your event into a success. As the saying goes, it's all in the details. Below we put together 7 rules that will help you plan a formal party that will be remembered for all the right reasons.
Set a goal, location and date

A formal event can take place in order to celebrate many different occasions, corporate or social. It can be an anniversary, a holiday party, a fundraiser or a gala. You probably know before you even start the goal of the event and also the number of guests you will be inviting. Two aspects that you need to include when setting your primary goal are the venue and the people that will undertake the organisation of the party.

Choose a venue that will match your needs. It might be a special venue or a hotel reception. Make a list of places you would like the event to take place and contact them directly or through your chosen event organiser and party catering service. Keep in mind that popular venues might be booked well in advance, so have a couple of alternative venues and also dates in mind.

Set a budget

For many, budget goes hand in hand with your goal. Event organisation for black-tie events can be expensive. Having set your goals will give you a match clearer idea on what you need to be spending your budget on. For instance, if it is a dinner party the main focus will be on the menu served and the drinks might come secondary. If it is a gala, then you might need to focus on a different type of menu i.e. canapes and a lavish bar service. In any occasion, make sure your budget can fully cover the entertainment of your guests.

Make contracts

Once you have set your goal and budget for your party, make contracts with your chosen service providers and get them signed. As mentioned earlier, there are venues that are really popular, booked months in advance. You don't want to miss your ideal venue for neglecting to make timely arrangements. Similarly, book your party catering service well in advance. You will probably need to book both venue and catering at the same time. Your service providers need to be in cue before you even send the invitations out. It's the best way to avoid last-minute nasty surprises.

Inform your guests

Your guests are the most important element of your event, so make a comprehensive list. As event planning statistics go, you can invite approximately 20% more people than you can normally accommodate. It seems that normally 70-80% of guests do show up, so it's a good tip to make sure the space is filled.

For formal events, normally printed invitations are sent out to guests. Make sure you include all the important information, such as date and venue and also the dress code if special attire is required. It is advised to send out the invitations 8 weeks before the event. You will thus secure a timely response from attendees that will help you plan for your menu and seating.

 

Food and Beverages

Catering for your event, is probably one of the most important elements you should be focusing on. Catering companies can offer you a considerable advantage as they can seamlessly meet your needs for excellent quality food and beverages on the day of the event.

Consider the needs of your guests, this entails putting together information for any special dietary requirements. Companies that organise catering for events normally have already in place menus that are neutral enough to accommodate different audiences. You can work with their chef on the perfect menu and don't forget to enquire about the tasting sessions when booking with them. You will need to know that everything is up to scratch.

Party décor

Choosing a space for your event will also determine if there are any needs for extra decorations. Some venues already have in place a reception space that is exactly what you are looking for. In some cases, however, such as hotel ball rooms the décor might be too plain for your occasion.

Your event organiser might be able to help you with bespoke decorations. Some simple solutions can be a few candles on the tables and floral arrangements. If you decide to provide entertainment as well, try to match the decoration with the goal of your event and of course revisit your budget if necessary.

 
Related Posts
By accepting you will be accessing a service provided by a third-party external to https://www.foodbytoby.london/